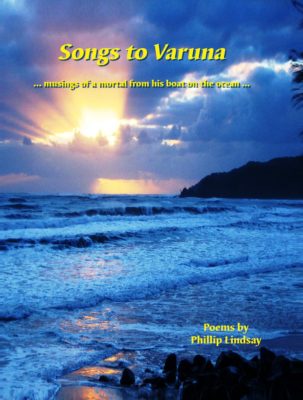 Poems 1988-2008.
Betrothal. Noble Equines. R. Plateau of Mirror. Varuna – Part I. Varuna – Part II. Picking Up the Threads. Lawmaker. Song to Virgo. EntReaty. The Flame is My Sword. Ancient Journey. Anyone for Bowls? Our Father Who Art from Venus. Voyager – Part I. Voyager – Part II.
Brotherhood. Return Full Circle. Its Hymn Again. Dancing Through Time. Intimacy. Cosmic Mother. The Soul of All Things. Service. Doubt. Merge. Endings – Parts I & II. The Seventh Mariner. Dawn. Tough Love. Wandering Knights. Venkatesa. One with All. Hare Kali Krishna.
Lovers of the Earth. Dharamsala. Cosmic Dawn. Kurukshetra. The Great Maharishi's Father. Nodes of the Moon. Single Sex. Mother Mara. From Darkness to Light. Dream of Kilimanjaro. Mystery of Makara etc. etc.
November 2009. Trade Paper. (5.5″ x 7.25″. 218 pages.)
ISBN 978-1-876849-07-8. 58 b&w photos by the author.
US$20.00 Buy directly from Esoteric Astrologer (Currently US and Canada only.)
Buy on Amazon Author's profile and other titles