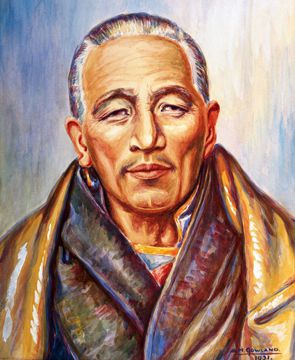 The Ageless Wisdom Teachings dictated to Alice A. Bailey, via the Master Djwhal Khul – contain a treasury of Wisdom that will require prolonged study, perhaps over a series of lives, in order for the audience they were intended for, to assimilate – let alone achieve full comprehension.
It is said that even some of the Masters still study some of these books, as much of what has been presented is directly from The Hierarchy's archives on occultism and therefore relevant to any initiate in training – right up to the Fifth Initiation.1
These Teachings have been invoked by Humanity through its massed cry for greater light over the last several hundred years – representing a new dispensation for the 2,000 year Aquarian cycle that will take centuries to do justice.
The first phase of the evocative response from Hierarchy occurred with the writings of Helena P. Blavatsky and The Secret Doctrine – published in 1888. The third and final phase of these new Occult Teachings is said to come forth early this century.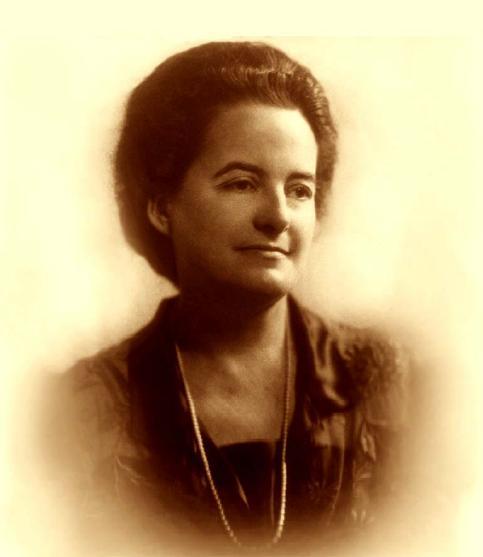 Since the "Blue Books" written by Alice A. Bailey were completed in 1949, several questionable teachings have emerged which claim inspiration from the Masters or being the "Third Phase" of Hierarchical dispensation, even though The Tibetan has said that there would not be another transmission from Them via an amanuensis, until after 2025.2
Therefore, we students seek to demonstrate and stimulate discussion through various contributors – long term students of the Wisdom, in order to safeguard the integrity of the Trans-Himalayan Occult Teachings. Truth defends Itself par excellence – being the Source of Principles or active Spirit. It is rather Its application that has to be both safeguarded and adequately updated.
There has arisen a number of criticisms regarding those works inspired by Master DK. We would like to offer this forum (in the comments section at the bottom of the page), as a means of addressing some of these issues. Hopefully it will bring some clarification to some of the presentations offered by "other" individuals and groups who claim direct Hierarchical involvement. The following points list these criticisms:
1. Claims that the Alice A. Bailey books are "dated" and no longer relevant modern times – with archaic language and some early 20th century themes.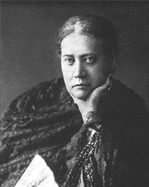 2. Through other authors who have claimed to be amanuenses for the Masters or their representatives with some books even imitating the style and presentation of the Alice Bailey books.
3. Through regular newsletter missives claiming to come "from the ashram" of one Master or another. Often these kind of writings imitate the jargon of the Ageless Wisdom, and appear to be the real thing.
4. Inspired writing from fellow students that advance, deepen or in some cases confuse our understanding of the Master's presentation
5. Via a host of "New Age" channelled material that claims to be from the Masters, The Christ, archangels or stupendous Galactic Beings and Avatars.
6. Association with other branches of the Teachings which have an historical context and are related to the current Hierarchical presentation, such as the Buddha or Christ, as recorded in the Bible. These kind of writings often come from a sincere individual or group 'inspiration' mixed with "astral sensationalism", and their "diluted" quality reveals it.
Thus the claiming, lacking of a good sense of proportion – if compared to the Esoteric Science – risks slipping unawares into contradictions and distortions; this could herald an insidious beginning toward progressively uncontrolled "decrees" that could easily confuse and mislead unprepared students.
7. Claims by some groups that they have a special dispensation (based upon questionable source writings), because their ashram is upon a certain ray line, thereby fostering the sense of specialness and uniqueness. Often members of this "ashram" have no idea about the rays involved when questioned about them.
The Master DK, when commenting upon instructions that He had given to disciples last century said:
"[This] Programme will—if followed with spiritual exactitude—reveal your soul-intended life pattern and this will be an expression of a life purpose … There is nothing more that I need to say on this subject. Later teaching on the matter will be available next century. I have already given you more than you can understand, but not more than you can begin slowly to study and eventually to comprehend by direct programme-forming in your own life, and making it at the same time an essential part of the programme of the Ashram with which you find yourself affiliated. This you will have to do through self-devised formulas, thus producing a life-pattern which will be indicative to the watching Masters as to the point in evolution attained by the disciples."3
Hence, the articles below can be accessed though their links. This will be an ongoing project as the subject is vast. It will touch on the nature of glamour and illusion, personal and group. It will also examine the nature of psychic development and the nature of "testing" undergone in order to gauge the fitness of candidates for initiation.
We would like to emphasize the value of freedom of thought, freedom to choose the degree of participation and investment of time, energy and money, and the development of discernment and common sense, all being qualities which serve as protective strategies.
On behalf of several students of the Wisdom,
Phillip Lindsay. (Gemini blue moon, June 2016.)
---
Articles
Messages & Channeling Transmissions: Some Timely Quotations from the Master
The Search for Truth in the Matter of Channeled Esoteric Writings (Part I) – Michael D. Robbins (15-6-2016)
The Search for Truth in the Matter of Channeled Esoteric Writings (Part II) – Michael D. Robbins  (19-6-16)
The Search for Truth in the Matter of Channeled Esoteric Writings (Part III) – Michael D. Robbins  (20-6-16)
The Search for Truth in the Matter of Channeled Esoteric Writings (Part IV) – Michael D. Robbins  (21-6-16)
The Search for Truth in the Matter of Channeled Esoteric Writings (Part V) – Michael D. Robbins  (27-6-16)
Alice Bailey & Lucille Cedercrans: Dialogue between Followers
Trials of Deception: Psychics Are Easily Deceived (16-6-2016)
Forthcoming Articles
Development of the Mental Principle in Occultism
The Dangers of Psychic Development
The Paths of Mysticism and Occultism
The Nature of Glamour and Illusion: Individual & Group
Claims to Inspired Teachings Since Alice A. Bailey
---
Messages & Channeling Transmissions: Some Timely Quotations from the Master
Here is a valuable section from Telepathy and the Etheric Vehicle. The message is sobering to those who aspire to be a receiver, "station" or amanuensis for some Master. When the odds are so much against direct transmission from a Master, why do those aspiring to receive so often conclude that they are, indeed, receiving what is really from a Master? Why do they not think that the far more probable alternatives may apply to them? (Michael D. Robbins)
"I am not indicating in any way how an individual can become telepathic. All those developments within the area or region of progressive contacts are only useful and truly available when they are developed normally and naturally and are not the result of premature unfoldment. When the development is premature there is always the danger of wrong, erroneous and self-centred interpretations.
The telepathic information can be of purely selfish or personal import and that type of telepathy has no place in what I am seeking to impart. People today frequently evidence a telepathic tendency or capacity. They tune in (a phrase they regard as more euphonious than the words "telepathic rapport") with something or someone, though they know not what it is.
Everything that they purport to register is regarded by them as of major importance: it is usually self-related and not due to their high point of spiritual unfoldment which warrants their being the custodians of mysterious spiritual messages—usually of a most unimportant and platitudinous nature. There are many sources of these messages and it might be useful if I here mentioned some of them; what I have to say may prove to be of value to the general occult public.
Messages emanating from the relatively nice, well-trained subconscious nature of the recipient. These well up from the subconscious but are regarded by the recipient as coming from an outside source. Introspective people frequently penetrate into the layer of subconscious recollection and are quite unaware of so doing. Their interest in themselves is so intense. Not knowing that they have done this, [Page 76] they regard what they find as unusual, beautiful and important, and then proceed to formulate it into messages, which they expect their friends and the general public to regard as spiritually based. These messages are normally innocuous, sometimes beautiful, because they are a mixture of what the recipients have read and gathered from the mystical writing or have heard from Christian sources and the Bible. It is really the content of their right thinking along spiritual lines and can do no one any harm, but is of no true importance whatsoever. It accounts, however, for eighty-five percent (85%) of the so-called telepathic or inspired writings so prevalent at this time.
Impressions from the soul, which are translated into concepts and written down by the personality; the recipient is deeply impressed by the relatively high vibration which accompanies them, forgetting that the vibration of the soul is that of a Master, for the soul is a Master on its own plane. These are true soul impressions but usually have in them nothing new or of major importance; they are, again, the result of past ages of soul development (as far as the personality is concerned); they are, therefore, that which an awakening personality has contributed to the soul of the good, the true and the beautiful, plus that which has entered into the personality consciousness as a result of soul contact. This accounts for eight percent (8%) of the writings and communications put before the general public by aspirants today.
Teachings given by a senior or more advanced disciple on the inner planes to a disciple under training or who has just been admitted into an Ashram. These teachings bear the impress and conclusions of the senior disciple and are frequently of value; they may—and often do—contain information of which the recipient is totally unaware. The criterion here is that nothing (literally nothing) will concern [Page 77] the recipient, either spiritually or mentally or in any other way connected with his personality, nor will they contain the platitudes of the religious background of the recipient. They will account for five percent (5%) of the teaching given, but this is in relation to the entire world and the percentage does not refer to some one occult group, one religious faith or one nation. The recognition of this is of vital importance.
Communications from a Master to His disciple. This accounts for two percent (2%) of the entire telepathic receptivity, demonstrated by humanity as a whole throughout the entire world. Western students would here do well to remember that the subjective Eastern student is far more prone to telepathic receptivity than is his Western brother; this has a definite bearing on all the above classifications, which is somewhat humiliating for the Western mystic and occult student. The World Scriptures emanate from another department of the second ray teaching faculty. In this statement I do not include The Old Testament except such passages as the Twenty-third Psalm and certain passages out of the Prophets, particularly the Prophet Isaiah. The World Scriptures were written for mystics, occupied with beauty, comfort, and encouragement, and were not written for occultists. I would call this to your attention. (TEV 75-77)1


---
See the third and fourth books in the Yoga Sutras of Patanjali – The Light of the Soul,  A Treatise on Cosmic Fire, The Rays and the Initiations. Alice A. Bailey. [↩]
"When you add to the above the equally large flood of communications which emanate from the transmitters' own souls and from the realm of the subconscious, you have accounted for the mass of the material going out now. In all this there is need for deep thankfulness at the growing responsiveness and sensitivity of man.

That the first reaction and effect of such an outpouring of communications is oft an increase of spiritual pride and ambition, and that the stepping down of the teaching from the mind to the brain and from the brain into words and sentences often fails in adequacy is sadly true, and that there is frequently misapprehension as to the emanating source of the instructions is also true, for the lack of humility in man and the lack of a true sense of proportion are great. But out of this inflow from the subjective side of life are coming new knowledge, increased devotion to the Plan, and those indications which will eventually bring us assurance." Esoteric Psychology I, Alice A. Bailey. p.109. [↩]

Discipleship in the New Age II, Alice A. Bailey. p.366. [↩]