Scorpio 2004: Scorpio & Maya. Al-Zarqawi. Healing. John Kerry.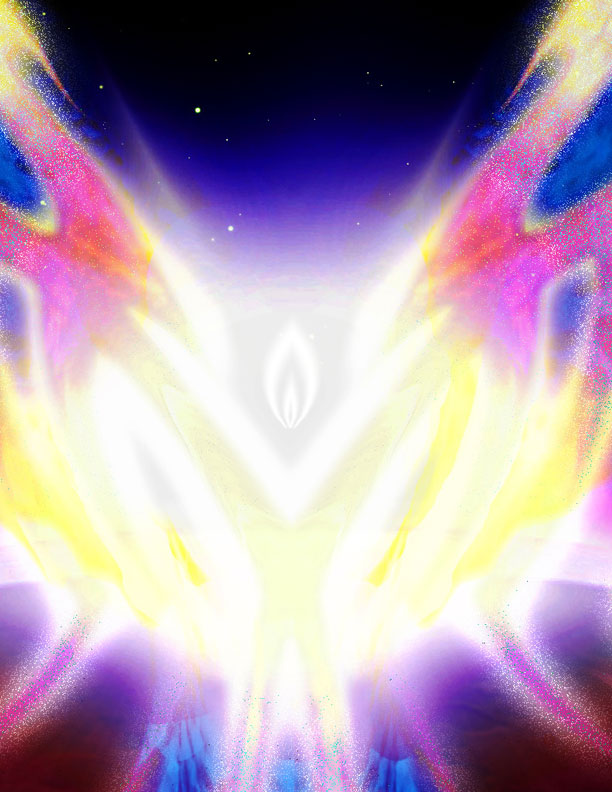 Keynote
"Warrior I am, and from the battle I emerge triumphant."
---
Abu Musab al-Zarqawi and Scorpio
Scorpio and Maya
Scorpio and Healing
US Elections and John Kerry

---
Abu Musab al-Zarqawi and Scorpio
Scorpio is one of the most potent signs of the zodiac – for good or ill. Scorpio constitutes the 'burning ground' for the world aspirant who is challenged to balance the pairs of opposites upon the astral plane – of which sex and power are but two major testings. Allayed to this are two potent patterns in the feeling nature – jealousy and revenge. These are deep-seated, ancient 'samskaras' which we all carry to some degree and their final 'exorcism' (a nice Scorpionic word!) does not necessarily occur to even a more advanced stage of evolution for some.
Scorpio was also the major sign present during the Atlantean war – when a clear line had to be delineated between those of Humanity who wanted to follow the light and those who were immersed in materialism and lust for power. Atlantis was so completely immersed in maya that it was eventually sunk by water – a most appropriate symbol.
Abu Musab al-Zarqawi (Oct 30, 1966, Zarqa, Jordan – time unknown), the terrorist in Iraq responsible for many attacks, kidnappings and beheadings, was born in the sign Scorpio – with Venus conjunct the Sun. Neptune is also in Scorpio, opposing his Moon in Taurus – related closely no doubt to his political idealism and fanaticism.
He has exhibited thus far in his 'career' the ruthless cruelty for which Scorpio is capable. He also embodies much of Scorpio's co-ruler Pluto, in his ability to stay underground and evade capture. It was said to be his call when British kidnappee Bigley was cruelly strung out for some weeks – then beheaded, possibly by Zarqawi himself who seems to relish such acts. Currently Margaret Hassan, a holder of British and Iraqi passports, and who has been an aid worker for 25 years, awaits her fate at the same hands.
Scorpio and Maya
Scorpio is the sign of maya par excellence. Master DK, the author of Esoteric Astrology through his amanuensis Alice Bailey, said that for ordinary, unevolved humanity, "on the ordinary wheel, whereon the soul is found, blind and apparently helpless, the Word goes forth in the following terms: "And the Word said, Let Maya flourish and let deception rule"; upon the reversed wheel, the soul chants or sings the words: "Warrior I am and from the battle I emerge triumphant."
The testing for the world disciple therefore, is to recognise maya in all its glamorous guises, whether it is your own blind idealism, the heavy selling or subtle coercion of TV and print media, or your 'guides', ghosts or 'master'. The discrimination needed to penetrate the maya we find ourselves continually bombarded by is almost daunting to try and summon!
Scorpio is a water sign whose element is most symbolic of the astral or emotional realm. Humanity 'thinks' but has not reached anywhere near its full capacity for doing so – as this 'thinking' is for the majority, tinged with the feeling nature – hence we 'see through a glass darkly', or through 'rose coloured glasses'.
Scorpio is curious in that it is an intensely feeling sign yet most ruthless emotionally – upon themselves and near and dear ones. This is one of its paradoxes, they are able to Plutonically purge themselves of barriers to clarity, yet sometimes 'throw the baby out with the bathwater' and cut off heart communication with ones who love them.
The red rose is a great symbol of passion and love as well as the sign Scorpio. The thorny stem beneath the beautiful scented flower is the path Humanity treads to the unfoldment of their collective heart lotus. This is borne out esoterically by the fact that Scorpio rules the "Human Hierarchy" of souls and ultimately we are here to learn to love and reason, a curious, yet inextricably entwined destiny in our evolution. This 'fourth human hierarchy' corresponds to the fourth or middle chakra – the heart.
This latter fact of 'reason' is hinted at by 'mental' planet Uranus exalted in Scorpio – the Hierophant who guides us upon the higher way of occult evolution – after the 'mystic way of feeling' has been safely anchored in the heart. It is further corroborated by the fact that Mercury is the 'hierarchical' or highest ruler of Scorpio, Mars and Pluto ruling at the personality and soul levels. For recent newcomers to this newsletter, the higher rulerships of the signs are for those who can respond to them – depending upon how much has been unfolded in their soul's evolution.
Mercury in its lower octave is about 'mental reasoning', communication and so forth, but at its highest level is about 'divine reasoning' or employing the faculty of buddhi – the true higher intuition which finds its lower reflection in what most regard as 'intuition' upon the astral plane.
Once a soul has evolved to this level of consciousness, the rose or heart lotus has completed its unfoldment and one is said to have been 'liberated' from the human kingdom altogether – other evolutions then await.
Scorpio and Healing
Scorpio is a powerful sign in the horoscopes of many healers, mainstream or alternative. The reason for this is partially to do with the penetrating power of Pluto – to not only be able to investigate and delve into the cause of dis-ease but to also break down within the patient (consciously or unconsciously) the barriers to healing themselves. Hence the facilitating, shamanic role of the Scorpio individual, able to straddle these different worlds.
The caduceus is a symbol of Mercury and is well known in its relation to Mercury-ruled Virgo – a sign of integration and healing. In fact Virgo-Scorpio have a very close occult relation, but that's another story.

The caduceus is formed from two snakes inter-twining a central staff and surmounted by two wings. They can be seen as the three major energy channels that are located on the spine – the ida, pingala and sushumna nadis – which culminate in the 'wings of the soul' or the awakened ajna chakra – a two-petalled centre. Snakes are of course a very Plutonic symbol in terms of their healing and regenerative power (the snake periodically sheds its skin), and yet also refer to the integrating energy currents – when rightly circulating, that bring about balance, harmony and healing.
US Elections and John Kerry
The US elections occur in Scorpio, so let us hope that Americans do their civic duty for not just their nation, but the world – and exercise their right to vote. (It is not compulsory in America)
The US election horoscope for November 2nd at 8 am in Washington had Sun and Mercury in Scorpio as well as rising. The Moon was in Cancer (conjunct the USA Sun) square to Jupiter and reflects voters being easily influenced by the politics of fear, exaggeration and propaganda. Mercury's square to Uranus in Pisces also confirms this. It is interesting that Hitler's main 'minister of propaganda' Goebbels, had a five-planet stellium in Scorpio, plus Moon (Capricorn) square Jupiter.
Then presidential hopeful John Kerry (11 Dec, 1943. 7.10 am Denver, CO), has Venus in Scorpio and progressed midheaven (career) also in this sign, falling on the US election ascendant. Kerry is a classic Sagittarian (Sun sign and rising) with a five-planet stellium in opposing sign Gemini. Venus in Scorpio (square Pluto in Leo) gives Kerry political toughness that supports his Sagittarian philosophies and ideals.
In a remarkable documentary ("The Long War of John Kerry"), his role as a soldier in Vietnam is followed, his championing of Vietnam vets and the peace movement afterward, as well as the exposing of war crimes committed by American soldiers in Vietnam. The amount of film footage that existed for this 27 year-old is astonishing – both before the war at college, during the war in Vietnam and afterward in America. It is a striking testament to how deeply he was immersed in the front line – ideologically and physically – both in Vietnam and America. He conducted himself with amazing maturity and was able to encapsulate and express for a generation how let down they felt by the administration of the time.
When we look at the lives of the current administration, barely any of them made a mark at such an early age, let alone served actively in the military – something that the current administration seems to make a lot of fuss over – most ironic. Kerry is obviously more advanced than Bush, and America could certainly benefit from his track record – established simply as a young man, let alone his later achievements and maturisation. (Nevertheless this astrologer maintains a certain Libran non-polarisation toward the whole election event!)
The major theme of Scorpio is Hercules who imposes 'martial law' upon the unruly lower self, bringing about self-control through spiritual discipline – earning the appellation of 'disciple'. Hence Hercules emerges from the swamp of Lernea, having defeated the nine-headed dragon, nine being the number of initiation.
Scorpio generically rules over the second degree initiation wherein complete control of the astral vehicle is demonstrated. Although regarded as a 'minor' initiation by the Those who watch, it is one of the most difficult to pass and constitutes the burning ground for many in the world today.  
Phillip Lindsay © 2004.
Other Scorpio newsletters